Alright, I'll admit it -
I've been a bad girl...a very, very bad girl. Whether it's downing delivery Thai food at 1 am or shoveling loads of (delicious) vegan pizza in my mouth in the afternoon, my health and fitness smarts have been abused and somewhat forgotten. Last school session, I was pulling sixty-hour work weeks, interning, volunteering, and attending school full-time, all while retaining some semblance of a normal social life. And this meant a lot of racing around, a lot of late nights...and a lot of
eating
.
There's a secret, though! You
can
eat a whole bunch
if
you opt for healthy fare - you know, that stuff your mom always used to tell you would help you grow, things like dark, leafy greens (spinach, broccoli, and the ever-wonderous KALE), vivacious vegetables (think color in peppers, zucchini, squash), sweet fruit (as "normal" as strawberries and bananas and as outrageous as kumquat and starfruit), and, of course, lots of lean proteins like quinoa, tofu, lentils, and beans!
So why did I fall off my little health-conscious bandwagon?
Simply put, I just got lazy. It happens, you become so caught up in dominating that final exam or making it through a nine-hour shift with the highest sales that you leave your health by the wayside...and often times, your sanity, too. Too often we forget that food might be our medicine, a sort of natural healing from the inside-out that helps us to feel as great as we look!
To help keep myself focused and on track, I've devised a little "clean" diet to match my recently-overhauled apartment. With spring cleaning becoming a predominant theme these few weeks and summer just around the corner (say YES to beach bod!), there's no better time to revamp your eating and fitness routine...kick out the old BLAH and say hello to the new BEAUTIFUL!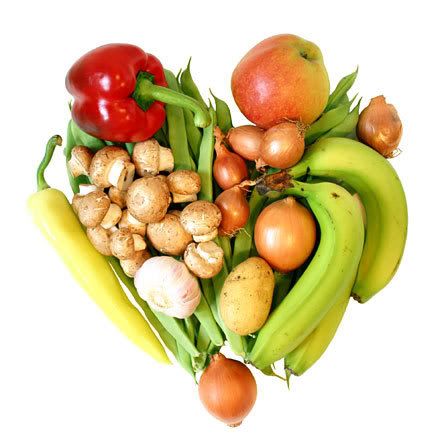 The Beautiful Life
plan
:
-Vegan, no animal by-products, including meat, seafood, dairy, or eggs
-Gluten-free, avoiding wheat, vegetarian meat replacements, and barley
-Limited corn and soy and exclusively organic
-No carbonated drinks or sodas; no artificial sweeteners, limited caffeine
-No potatoes or difficult-to-digest starches
-No alcohol...I'm in college, no need to explain this one!
-Lots of fresh veggies, fruit, and protein!
The most important of this aspect of "the beautiful life" is flexibility and moderation, an ability to modify, add/change or completely remove any of the elements, only striving to achieve a greater appreciation for my super fabulous bod and what it can do, especially when I treat it well and reward it for all its hard work with the fuel that will let it work harder! So
hasta la vista
to that blah bod and let's cheers to the
BEAUTIFUL!